FIREFIGHTING &
SAFETY EQUIPMENT
The company has expanded significantly its turnover in the Greek market, by following a dynamic course based on expertise knowledge, experience and the constant effort to improve the quality of products and services. The provided products and services are of high-quality standards and credibility. The company's ambition is to reinforce its market position and expand its business activities in Balkan countries.
COSMAR MARINAKIS scope of business includes:
---
Supply, refill, inspection for every type of fire extinguisher (portable & wheeled)
Supply, inspection and repair of liferafts
Hydraulic testing center approved re-test high-and low cylinder pressure measurement system CO2
Systems installation
Fire safety
Automatic fire extinguishing
Fire detection
Installation and construction of pumping systems and piping
Hydrostatic mechanisms inspections and supply of life saving equipment
Ship security control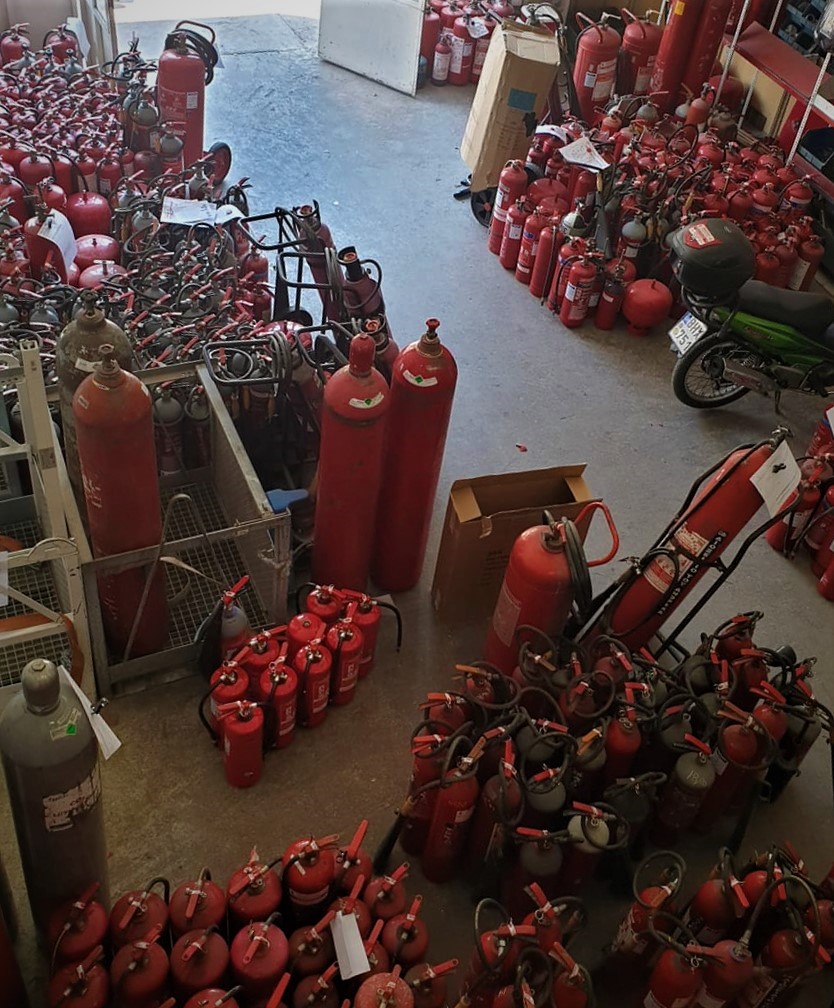 Trade of every type of fire extinguishers (portable & wheeled) fire-station gear, hose, fittings, sluice, breathing apparatus, masks, springler, battery CO2, extinguishing systems, automatic (FM200 & INERGEN), inlet breeching, foam generators, firefighting foams and powders.